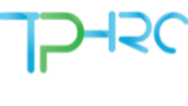 Office Location
4th Floor, Thommmenparampil Arcade, Kottayam.
Company Name
TPHRC PVT LTD
Phone Number
+917592085223
Email Address
hr@tphrc.in
Website
https://www.tphrc.in
CEO
Sheethal Kurian
TPHRC PVT LTD
TPHRC is a Software development and IT services company with operations in India and Worldwide. All of your Software / Mob App Development, UI/UX Designing, Cloud Services Integrations, Digital Marketing, Cloud Web Hosting, and IT Service requirements are now available under one roof. E-commerce development and IT Cloud Services Integrations (AWS and Azure ) are the services we actively offer and we were able to effectively land customers whose names are known all over the world.
Domain Expertise
E-Commerce Web and Mob App Developemnt
Digital marketing
Cloud web Hosting
Laravel App Development
UI/UX Designing
Online Testing